The Chase ACT 1.2 (Advanced Carbon Technology) frame utilizes todays most advanced technology to manufacture a BMX racing frame that can not only take the power of the worlds top Pros, but deliver the perfect feel and that is not too stiff. We took the best of the best, the ACT 1.0 and made it even better with the ACT 1.2 with small, but significant improvements.
Carbon Monocoque Frame featuring Uni-Directional carbon technology
Integrated Tapered headset 1.5" OS bottom and 1-1/8" top with reinforced alloy cup
Internal Brake Cable routing and recessed brake bosses
Chase Aero seat post technologies with an Integrated Quick Release seat clamp
Press Fit Integrated BB86 Bottom Bracket with reinforced alloy cup
Extra length reinforced stainless steel 20mm drop out with built-in alloy tensioner, also included is a 10mm (3/8) axle adapter.
CHASE ACT 1.2 Carbon Frames are available in 6 Size Options:
Pro, Pro+, Pro XL, Pro XL+, Pro XXL, Pro XXL +
Winning UCI World Cup Championships & the USA BMX #1 Pro Title has given credibility to the Chase ACT line of Carbon racing frames. Over the past 2 years, the ACT frame has won more UCI and USA BMX Elite Mens Pro races than any other frame, but we don't rest on past results. Over the past year, we have been hard at work trying to do the impossible, make the ACT 1.2 even better. After tweaking the design, building samples, testing, modifying, testing some more, we feel we have been able to do just that! Connor Fields and Joris Daudet had been riding the ACT 1.2 for over 10 months before we felt it was truly improved and ready for sale.
A few key improvements include: Adjusting the Chain Clearance for larger gear ratios, improving the clearance for more styles of disc brake calibers to be used with the optional Elevn Disc adapter, and designing a new look of the ACT 1.2, with a Matte Finish and Gloss Graphics.
The ACT 1.2 is designed with the highest quality Carbon Fiber know as UD (uni-direction) carbon fiber. UD has one of the highest tensile strength of Carbon Fiber and is at this time the ultimate type of Carbon Fiber to be used for a BMX frame. Tensile strength is the amount of force needed to cause the fibers to breakdown, while the tensile modulus is a measure of the carbon fiber's stiffness. We exclusively use the UD Carbon when building the Chase ACT 1.2 Frame to make sure the frames are of the highest quality available. Its not only stronger than most strands of Carbon Fiber, but it is also lighter, but this all comes with a higher cost. But when we designed the ACT frames, we were worried about performance and quality first, price was an afterthought.
Features Include: Aero Seat Post and Seat Clamp system, Tapered 1-1/8″-1.5″ tapered head, Internal Brake cable routing, Press Fit BB86 Bottom Bracket, 20mm Plated enclosed plated dropouts with integrated chain tensioner system with included 10mm Plate, and 2 Chain Tensioers systems – Internal and External to give you the needed adjusted to let you utilize the entire length of the rear dropout, when using the optional Elevn Disc Brake Adapter.
INCLUDED WITH EACH FRAME: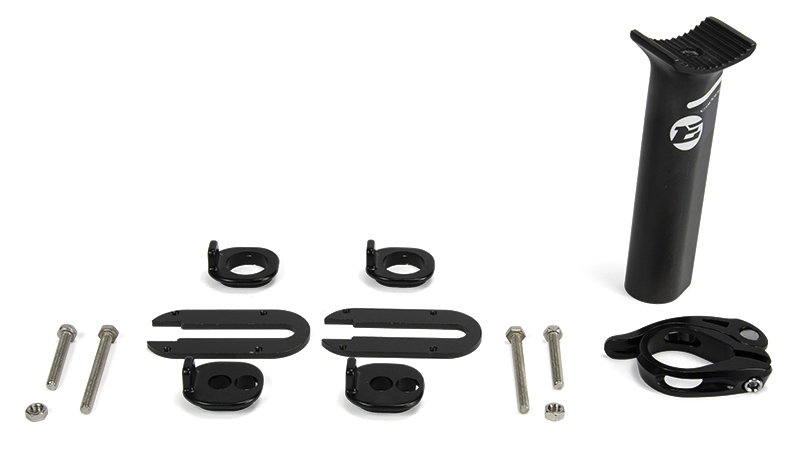 ELEVN MONOCOQUE CARBON AERO SEAT POST 27.2 diameter 110mm length in matching color
20MM DROP OUT FRAME PLATES installed, additionally each frame includes a 10mm (3/8″) drop out frame plate set up
20MM AND 10MM (3/8″) CHAIN TENSIONER SET BLOCKS, 15mm blocks available (Sold separately in Black Anodized only)
OUTER CHAIN TENSIONER BOLTS set up as well as Internal Chain tensioner Bolts included
GEOMETRIES:

| SIZES | TT | CS min | HA | OD HS | SA | AERO SP | BB | WEIGHT |
| --- | --- | --- | --- | --- | --- | --- | --- | --- |
| Pro | 20,5″ | 14,25″ | 74° | Tapered OD 1-1/8″ – 1,5″ | 72,5° | 27,2 mm | 11,5″ | 1,039 Kg |
| Pro+ | 20,75″ | 14,25″ | 74° | Tapered OD 1-1/8″ – 1,5″ | 72,5° | 27,2 mm | 11,5″ | 1,062 Kg |
| Pro XL | 21″ | 14,25″ | 74° | Tapered OD 1-1/8″ – 1,5″ | 72,5° | 27,2 mm | 11,5″ | 1,085 Kg |
| Pro XL+ | 21,25″ | 14,5″ | 74° | Tapered OD 1-1/8″ – 1,5″ | 72,5° | 27,2 mm | 11,5″ | 1,107 Kg |
| Pro XXL | 21,5″ | 14,5″ | 74° | Tapered OD 1-1/8″ – 1,5″ | 72,5° | 27,2 mm | 11,5″ | 1,130 Kg |
| Pro XXL+ | 21,75″ | 14,5″ | 74° | Tapered OD 1-1/8″ – 1,5″ | 72,5° | 27,2 mm | 11,5″ | 1,153 Kg |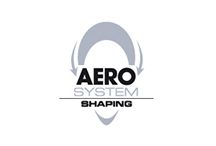 The Chase ACT 1.0 & RSP 4.0 Frames utilizes the Aero seat post tube, seat post, and seat post clamp into BMX racing. This is to not only to help gain fractions of a second on the track with improved aerodynamics, but the Aero tubes also offers a slightly stiffer feel. We know BMX bikes don't need to go fully aero testing into a wind tunnel, but when races are won or lost by fractions of a second, every advantage will help.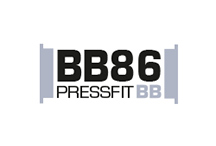 The Chase ACT 1.0 & RSP 4.0 Frames both use a Press Fit style Bottom Bracket tube. Press Fit BB are a simple and easy way to install a Bottom Bracket, where the Bottom Bracket you supply for your frame has the Bearings in cups and simply press into the frame, eliminating the chance of damaging BB threads, with the traditional Euro BB. The BB is usually lighter and easier to install and remove as well.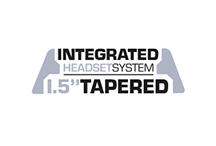 The Chase ACT 1.0 & RSP 4.0 Frames both use a Integrated Headtube. Tapered head tubes offer a combination for the bearing sizes. Our tapered head tubes have a 1 1/8" upper diameter to 1.5" lower diameter. this allows you to run a tapered steer tube fork, or use a full 1 1/8" fork steer tube, with the offered 1.5" lower bearing, when the headset has an optional 1 1/8" to 1.5" fork race option.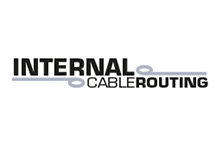 The Chase ACT 1.0 and RSP Frames feature Internal Cable Routing thru the top tube, giving you the factory look, as well as providing protection for the brake cable and graphics, since the cable does not rub against the frame.